Teaming Up
We believe in giving back – Which is why we work exclusively with craftsmen wholesale jewellers who support our cause.
Our suppliers are aware of who we are, what we stand for, and can guarantee the jewelry is ethically created and free of environmental degradation.
Each piece is handcrafted, and our customers pay for the actual for the real value of their piece.
Building our Charity
Iconic Jewelry was founded to be different. Our goal is to provide value beyond that of other retailers.
Our dedicated team believe in empowering women around the world through Kiva, an international nonprofit that connects people through lending, to alleviate poverty.
80% of our profits go to funding women starting businesses, going to school, leading their communities and building strong families.
Empowering Women
Our cause is to support women in underprivileged societies. This in turn helps build stronger economies and improve the quality of life for women, men and children.
Lending on the Kiva network provides steady work to those in need, helping to tackle the root cause of poverty and touching more lives with the same dollar.
We empower those that need help and those that need you.
Our Projects
See our projects below and learn how your purchase is helping to change lives.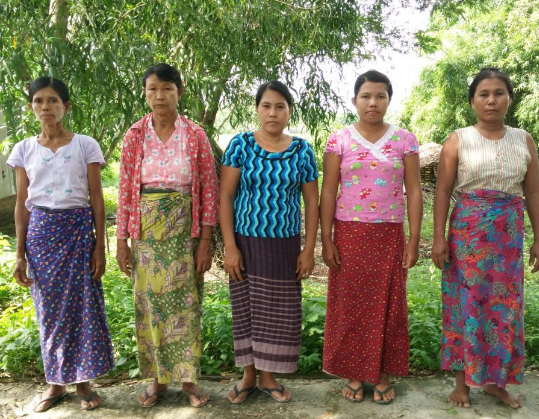 Ohn Pin Su Village
Myanmar, Pyapon
Pictured are: Aye, Than, Than T, Hla and Su who are the members of Ohn Pin Su (D) Village Group. It is located in Pyapon, a town in the Delta zone area of Myanmar.
By giving steady work to those in need, rather than relying on charitable aid, Iconic Jewelry seeks to support economic growth for the entire village. "I do enjoy working on the farm, taking care of the crops and seeing how they are growing. It has been 15 years since I started learning this farming business. I grow rice and various other crops on four and half acres of land," said Aye (the middle one in the picture). With this loan, she is going to purchase needed fertilizers for her crops, in turn creating more jobs for the villagers at hand.
About Myanmar
There are around 12 million smallholder farmers in Myanmar, the majority of whom don't have access to sufficient affordable credit to meet their working capital needs. In the absence of other financing opportunities, most of these farmers are unable to purchase the optimal level of inputs to achieve sufficient crop yields. As a result, farm productivity in Myanmar is lower than in any other parts of Southeast Asia.
[data provided from Kiva.org]
---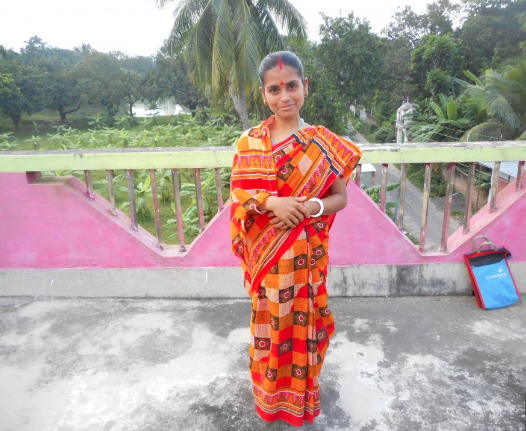 India, Nadia
Shantana
Shantana is a 26-year-old married woman from a district of Nadia, West Bengal. She is engaged in the clothing selling business and has a household of four members with a monthly income of INR 7,000 ($107USD). She wants to expand her clothing selling business by selling more saris and women's clothes.
Iconic Jewelry has helped support this dream, allowing her to purchase more stock of such garments in bulk. By supporting loans like Shantana's, Iconic Jewelry helps to provide women entrepreneurs in rural west Bengal with access to capital to start or expand income-generating businesses. This provides financial access for women entrepreneurs with no access to traditional financial services.
Partnering with Milaap
Milaap is a field partner that enables individuals all over the world to give a loan to the deserving, working class of India – students, small businesses, families – who need a small amount of capital to get ahead and change their lives for the better.
[data provided from Kiva.org]
---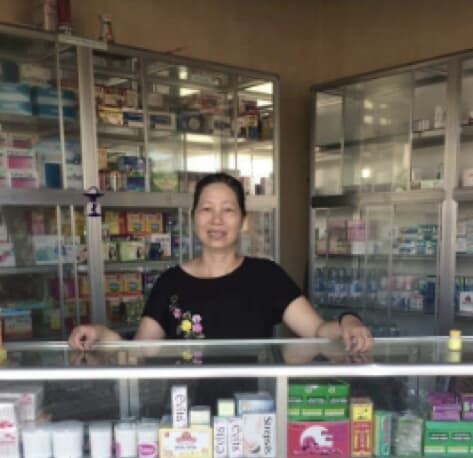 Bay
Vietnam, Dong Hoi
Ms Bay, who appears in the photo, is 54 years old. She is a pharmacist living in Quang Binh, a poor province in the middle of Vietnam. Ms Bay wants to open a new drugstore in her hometown to offer pharmaceutical drugs to local people. However, a new drug store with diversified products requires a huge investment.
With this loan, Ms Bay will be able to offer more diversified products and also ensure the store will have good infrastructure. This is another example of how Iconic Jewelry empowers female entrepreneurs living in remote rural communities.
[data provided from Kiva.org]
---
Iconic Advantage
Learn more about the Iconic Advantage of how we keep prices so low with the highest of quality
Find out more