What is an anniversary ring?
An anniversary ring symbolizes a marriage milestone, commonly given to a partner at a significant anniversary, typically the fifth, tenth or silver wedding anniversary. However, anniversary rings can be given at any time. Anniversary rings frequently take the form of a wedding ring in that they can be a simple eternity band or something more elaborate that includes diamonds or other gemstones.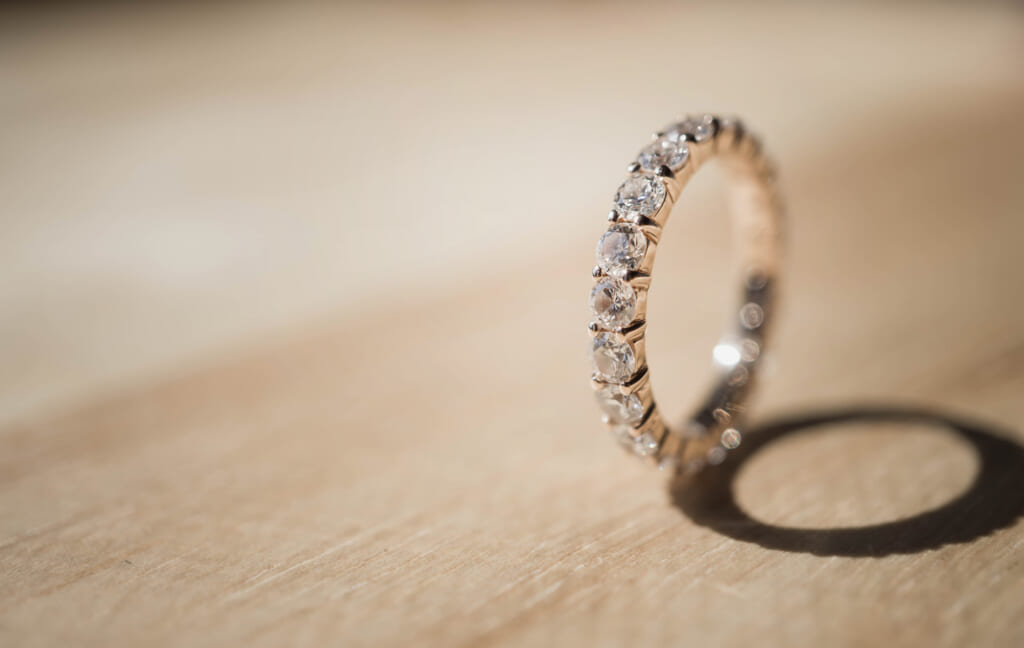 Traditional Gift
Each anniversary is associated with a different type of material such as a metal or gemstone. Metals and gemstones often used as a traditional gift include everything from gold and silver to pearls, sapphires and other gemstones. For example, it is customary for a 10th anniversary ring it is to give a diamond anniversary band as a gift.
---
Guide to Choosing an Anniversary Ring
How do I choose an anniversary ring?
In a similar manner to an engagement ring, couples should design an anniversary ring representing the unique love they share. As your relationship will be more established and unlike when you proposed and gave an engagement ring before your marriage, it is customary to discuss the ring with your partner. However, if you wish your anniversary gifts to be a surprise, you should consider your partner's other jewelry, engagement and wedding band.
Choosing an Anniversary Ring
If you are considering anniversary rings for her, perhaps you could consider vintage anniversary rings or other unique anniversary rings but still keeping your partner's existing jewelry very much in mind. Reputable jewelers will be able to advise you on appropriate anniversary bands as well as men's anniversary rings.
Although you are giving a ring to your partner as a gift, just like with a strong marriage, it is a good idea to discuss your ideas. Often couples will select a design that complements their engagement ring or wedding band. It allows the wearer to wear the anniversary ring on the same finger and make a matching set. Just like with the wedding band, it will be a symbol of the strength of your marriage.
Choosing Contrasting Anniversary Rings
Of course, some couples will select a band that offers something of a contrast. Depending on the number of years of marriage, you could consider ruby anniversary rings, sapphire anniversary rings or, as an anniversary gift for him, an emerald anniversary ring.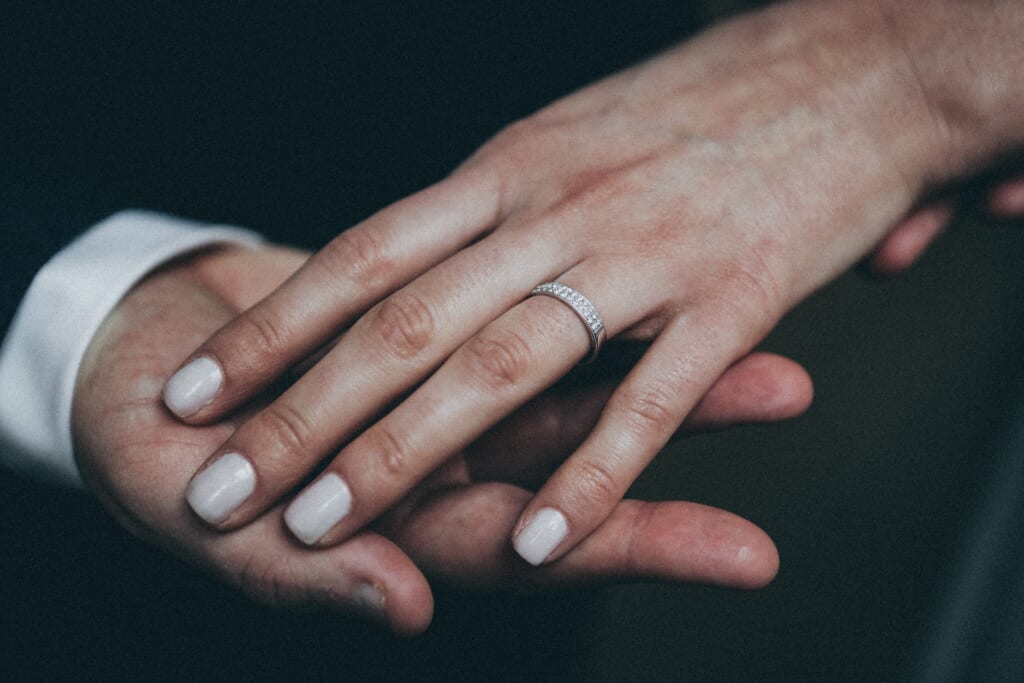 Once again, when selecting this type of jewelry, reputable jewelers will be delighted to make some suggestions. A contrasting ring will make a bold statement about your marriage while also giving your partner the option of wearing the wedding anniversary band on another finger to their existing jewelry.
Whatever anniversary gift you choose, whether it might be for a year anniversary or something else, it should be something that your partner will treasure.
Modern Alternatives
For modern partners, we are now witnessing a shift away from following the traditional years of marriage anniversary suggested metals and gemstones, instead opting for pieces that best suit your partner's style. If you know blue is their favourite colour and they like to wear shades of this colour frequently, then go for sapphire or blue topaz rather than red gems or other colours you know they rarely wear.
Professional jewelers will know the perfect gifts for anniversaries and will be happy to discuss the different gemstones. For a one year anniversary, the traditional gift is paper, but a modern gift is a clock that symbolises the passage of time. However, if you search for anniversary ideas for her, it may be a good idea to choose some jewelry containing a gemstone. Whatever the anniversary, when you choose an anniversary gift, high-quality jewelers will be able to advise you on jewelry and gemstones.
---
Popular Anniversary Ring Styles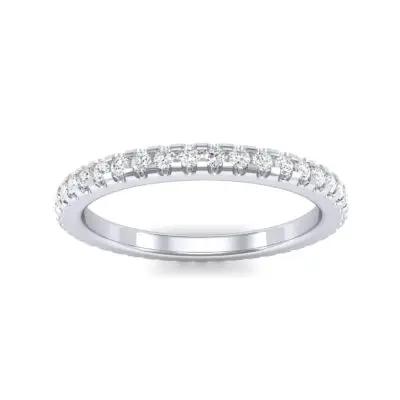 Eternity Ring / Band
A common style of ring given for a one year anniversary is an eternity ring or anniversary band. Of course, you could choose an anniversary band such as an eternity ring for the anniversary, with many people waiting until their 25th anniversary to give their partner an additional ring. Typically eternity anniversary bands are relatively simple and can be a plain band or contain a single gemstone. A single gemstone can make a bold statement, particularly if it is in a complementary setting.
---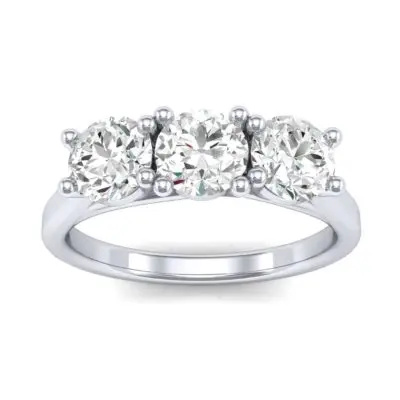 Three-stone Ring
One of the most popular styles of anniversary ring is the three-stone ring. Perhaps some of the popularity comes from the inherent symbolism; many people believe the three gems represent the past, present, and future of the relationship. It is the perfect anniversary ring for her, although it is becoming more common to see them as men's anniversary bands. You will find that most jewelers will use this as one of their anniversary ring ideas.
---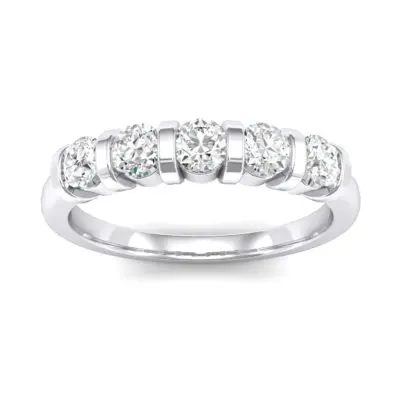 Five-stone Ring
Another popular anniversary ring design is the five-stone ring and is another fine example of women's anniversary rings. This anniversary ring design can be given at any stage in your relationship. It is said to symbolize past achievements of the couple, such as moving in together or the birth of a child. Of course, like all anniversary rings for women, it also represents the future and is a very poignant ring to give on the fifth wedding anniversary.
---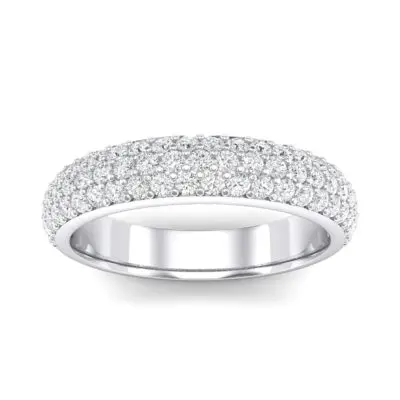 Multiple Rows Ring
When choosing an anniversary ring, many people want something unique and expresses how they feel about one another. Naturally, some of the examples that we have given above are perhaps what we more commonly think of when it comes to couples anniversary rings, but a multiple rows ring can be offer something different.
---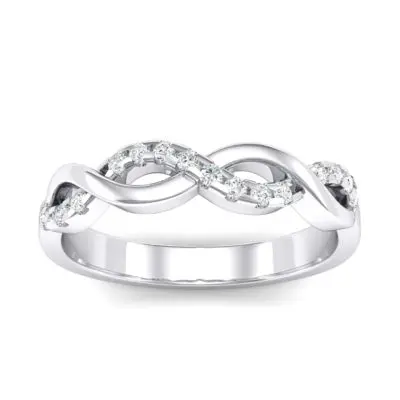 Twisted Ring
A twisted ring is a ring that carries with it a great deal of sentiment as the twist is said to represent the entwining of two lives. It is a common feature of a ruby anniversary ring where a couple has been together for 40 years. It is another style of ring that offers something different, and quality jewelers will create a bespoke design that carries even more meaning.
---
What is the difference between a wedding ring and an anniversary ring?
There is a significant amount of conjecture regarding the difference between a wedding ring and an anniversary ring. If we are to refer to their differences physically when in essence, they are the same. However, wedding rings are given when a man and wife exchange wows during their wedding ceremony, as is a ring that is intended to be worn for a lifetime.
Some people decide to wear both their engagement ring and a wedding ring, while others prefer just to wear the one. It is something that is down to personal preference. The rings are worn on the ring finger of the left hand in almost all western societies.
An anniversary band, on the other hand, is a ring that is gifted for an anniversary. Rings can be given at any time, but most people choose a specific anniversary as an appropriate time to give a ring. The rings can be relatively simple, similar to a wedding ring, or more elaborate, as is often associated with engagement rings. The ring is usually worn on the left ring finger, although there is no reason why it can't be worn on a different finger if this is more comfortable.
The size and design of an anniversary ring will often dictate which finger it is worn on. Essentially, the most significant difference between the two types, excluding their meaning, is the finger that they are worn on.
---
Anniversary rings by Years
Each wedding anniversary is signified by a precious metal or gemstone as well as, in some cases, another material such as paper for the first wedding anniversary and leather for the third wedding anniversary. Of course, at ICONIC, we specialise in offering our customers an extensive range of jewelry to match any wedding anniversary. Here is our guide to wedding anniversaries by year: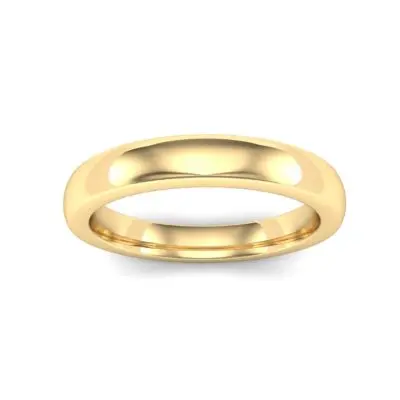 1st Anniversary – Gold
A first anniversary is naturally an event that carries a great deal of meaning and something that should be celebrated. Typically, gold is exchanged, which can be yellow, white or rose.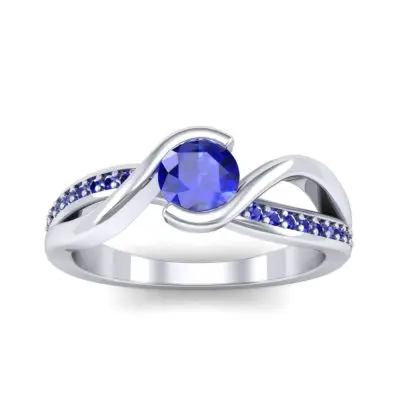 5th Anniversary – Sapphire
The blue sapphire is significantly darker in colour than the Topaz and is a popular gift on this important anniversary.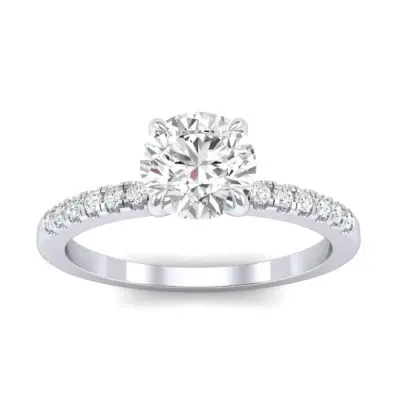 10th Anniversary – Diamond
The diamond needs no introduction and is a special gift to give to your soulmate. It is one of the gemstones suitable for both men and women and is said to be a "girl's best friend".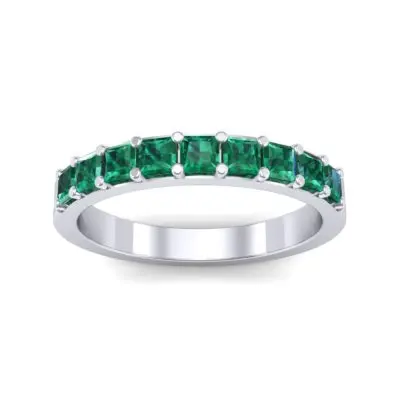 20th Anniversary – Emerald
China is one of the gifts associated with the 20th anniversary, but, of course, we are more focused on the gemstones and precious metals. Emerald is the stone and platinum, the metal connected to this milestone, and the emerald is a stone that suits refined gentlemen.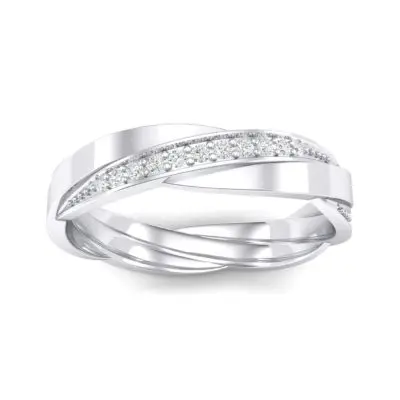 25th Anniversary – Silver
One of the most important wedding anniversaries is the 25th or Silver Wedding Anniversary. Needless to say, the most appropriate gift is something made from this metal. Although silver 25th-anniversary rings may not ideal, there are plenty of other jewelry alternatives you could consider.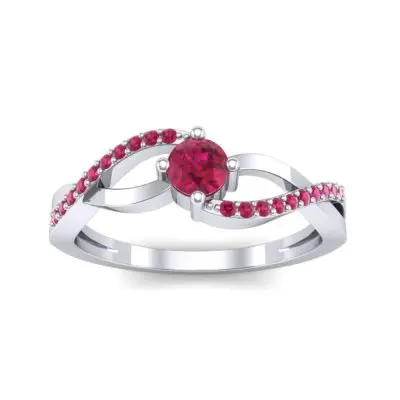 40th & 80th Anniversaries – Ruby
A symbol of passion and love, Ruby is the gemstone for 4oth anniversaries.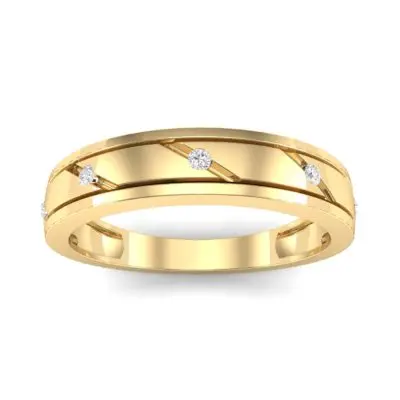 50th Anniversary – Gold
What occasion is more special than a Golden Wedding Anniversary? It is a momentous occasion and one which is rightfully celebrated with much fanfare.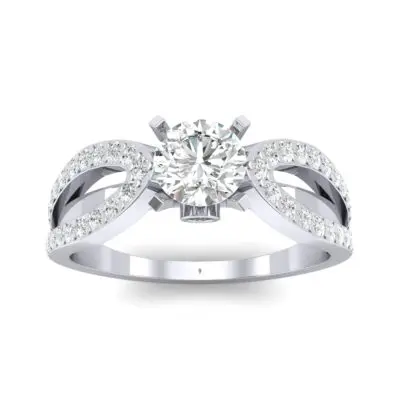 75th Anniversary – Diamond
For any couple that makes their Diamond Wedding Anniversary, it is celebrated in style with arguably the most precious of all gemstones – the diamond.
---
Frequently Asked Questions
There are no rules but many people choose to wear their anniversary ring on their right-hand ring finger which allows for the anniversary ring to stand out without being distracted by their engagement and wedding rings.
No, it doesn't replace but rather compliments it.
Most couples choose to celebrate milestones in being together by giving an anniversary band. These could be 2, 5, 10, 15th anniversary. But there are no set rules.
It depends on what you can comfortably afford. A ring is  a great way to commemorate a special anniversary, 
Yes post-wedding, you can continue to wear your engagement ring along with your wedding band.
For a 10th anniversary, it's customary to give a diamond anniversary band.