Jewelry Insurance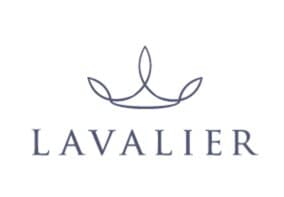 At ICONIC it is our goal to offer the best customer service and help our customers preserve their treasured items. That's why we recommend insuring your jewelry against theft, loss or damage or other similar unfortunate events. General insurance policies have a cap on the net worth of jewelry which means your valuable pieces could be under-insured if you ever make a claim. We work with Lavalier insurance as we believe them to offer the best coverage for our industry.
Why Jewelry Insurance with Lavalier?
Lavalier Jewelry insurance is a personal jewelry insurance that is specifically designed for the jewelry industry with policies that protect your precious jewelry pieces against risks.
Lavalier Jewelry Insurance offers comprehensive, worldwide coverage, and jewelry warranties typically offered like automatic coverage for new jewelry, repair or replacement of like kind & quality and personalized claims settlement. Coverage typically costs 1-2% of the value of your jewelry.
Jewelry Insurance by Lavalier allows for getting a free online quote for your jewelry without having to provide your personal contact information except for your zip code. That makes Lavalier personal jewelry insurance ideal for those who prefer to have their information initially undisclosed.
Lavalier is the preferred jeweler insurance for its all-risk coverage, meaning Lavalier's insurance protects all loss, damage, theft or any mysterious disappearances. Despite some coverage limits of $50,000 per piece, Lavalier can still adequately protect your pieces from risks specific to jewelry because there are some potential exceptions to the coverage limit. Lavalier is equally committed as you, the company protects your jewelry and it typically costs 1% to 2% of its purchase value each year, making a $10,000 wedding band costing $100-$200 per year.
About Lavalier
We at iconicjewelry.com recommend insurance for to protect your jewelry, and Lavalier protects your jewelry with its worldwide coverage and wide coverage features. That is why it is the recommended or preferred jeweler insurance.
Lavalier's underwriting partner is the Berkley Asset Protection, which writes on behalf of the Berkley National Insurance Company which has received and A+ rating.
Personalized Jewelry Insurance
Personalized jewelry insurance by Lavalier give you peace of mind. Lavalier protects those symbols and tokens of your life milestones with their unique coverage features. Contact Lavalier and you will be happily surprised with their broad coverage (even their limits have exceptions, too) and worldwide coverage how committed it is to protect your jewelry, at only 1-2% of your jewelry purchase cost.
Contact Lavalier for inquiries or to get a quote, for free. Or even buy online already, if you have decided on your insurance to protect your jewelry. Feel secure, all the time, anywhere with Lavalier Insurance!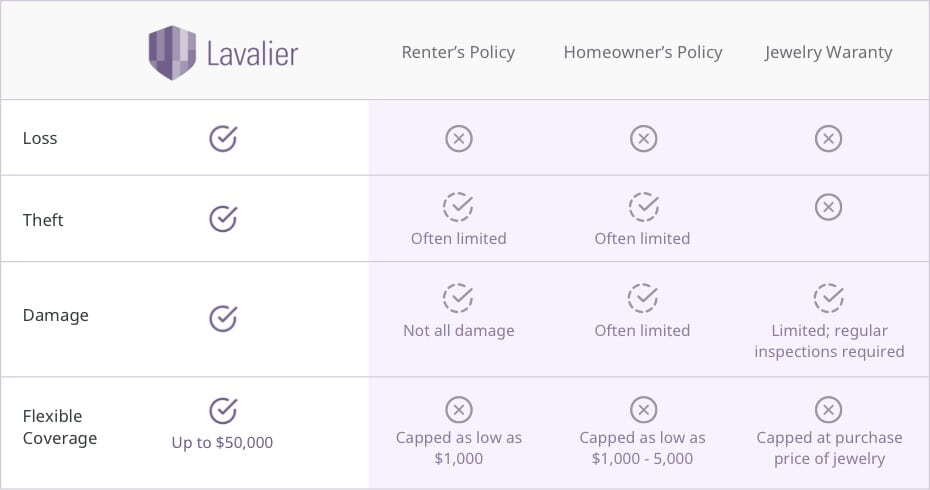 Find out more, please visit https://lavalier.com/
---
FREQUENTLY ASKED QUESTIONS
Lavalier is good jewelry insurance. It offers worldwide coverage of personal jewelry insurance and even jewelry warranties typically attached, like personal jewelry insurance. Lavalier insurance services are such typical coverage to adequately protect jewelry.
Lavalier insurance services includes repair or replacement of jewelry with the same kind and quality and even jewelry warranties that your jewelry will be brought back, as closely as possible to the same condition prior to being damaged, or lost or stolen.
Lavalier personal jewelry insurance provides broad coverage on all kinds of jewelry. From engagement rings to wedding rings, diamond rings and other gems, necklaces, bracelets, earrings, fine jewelry pieces with other gemstones, heirlooms, including watches can be provided worldwide coverage by Lavalier personal jewelry insurance.
Generally, the cost of purchasing insurance for wedding and engagement rings is in the range of $1-$2 for every $100 of the purchase price of new jewelry, paid annually. Terms vary widely, even jewelry warranties typically applied. Some companies provide broad coverage, like almost every imaginable risk or including jewelry purchase base even for jewelry that is not newly purchased, some have coverage limits with risks specific to the coverage. Others have additional premium for unique coverage of risks specific to jewelry.