Rings for Every Occasion
Discover elegant collections of rings that you can customize into a one-of-a-kind personalized gift for her.
Discover Our Ring Styles
We offer a carefully curated selection of inspired designs.
Gemstone Rings
Add some colour to your life as you discover rings featuring sapphires, rubies, emeralds, and other beautifully handcrafted gemstones. Made to order straight from our craftsmen.
Shop Gemstone Rings
Our Range of Precious Metals
Find the perfect ring crafted from the most precious metals.
Shop Rings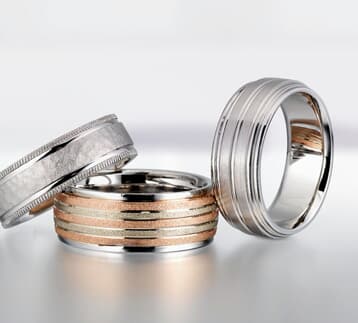 Men's Rings
Choose from a range of timeless, finely-crafted, unique men's wedding bands, from plain metal brands to unique gemstone designs.
Shop Men's Rings