Our Story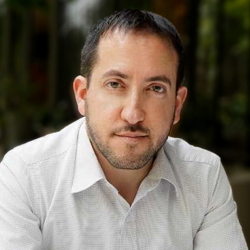 ICONIC was founded by spirited entrepreneur Ami Mandel who had the vision to build a sustainable jewelry company that infuses goodness into its jewelry collection.
ICONIC has established a new grade of ethical jewelry, one that helps fight against climate change and is eco-conscious.
At ICONIC carbon offsetting is infused into jewelry products and the company as a whole with offsetting occurring at double the emissions. This is with the wish to be more than just a carbon-neutral business, but rather be one that actively removes more carbon from the atmosphere than it generates.
ICONIC also follows strict standards in crafting its jewelry. All precious stones and metals are sourced ethically and originate from regions that are conflict-free.
ICONIC infuses a lifetime of giving initiative, by using 5 % of profits on every piece sold to rehabilitate water wells & repair broken water pumps.
---
Our Values
Fighting Climate Change
We offset carbon emissions accumulated in the sourcing and production of our jewelry pieces as well as throughout our company's operations.
Each item sold is offset at double its emission values effectively removing carbon from the environment.
Ethical
We hold strict standards by using only conflict-free diamonds and gemstones and a zero-tolerance to human rights violations. We only use ethically-sourced natural diamonds and gemstones, as well as lab-created diamonds.
Guaranteed Quality
We use diamonds that have been assessed by the Gemological Institute of America (GIA). GIA- Graded Diamonds have undergone the GIA's rigorous grading process and this ensures our stones are of high grade and quality, so our customers can have peace of mind in their special purchase.
Giving Back
We donate 5% of net profits to empowering communities in regions where the jewelry industry operates.
We aim to improve and support these communities' livelihoods and stand against human rights abuses such as child labor or forced labor practices.
We also look to protect the environment by restoring lands for agriculture, and support initiatives for responsible mining