ENGAGEMENT RING GUIDE

Engagement Ring Styles

Solitaire
Unadorned simplicity.
A single center stone in a plain setting.

Halo
Maximum sparkle.
A center stone surrounded by a halo of tiny stones.

Accent Stones
Breathtaking detail.
A center stone is accentuated by smaller stones on the band.

Three-Stone
A brilliant trinity.
A center stone framed by a pair of matched stones.

Vintage
Romantic nostalgia.
A style that harks back to another era.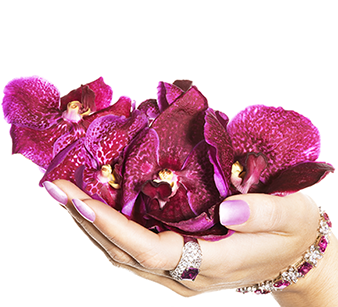 Choose a Gemstone
Whether you have your heart set on a particular gemstone or are open to all possibilities, becoming familiar with gemstone attributes will help you shop with confidence.
Learn about diamond.
---
Learn about gemstones.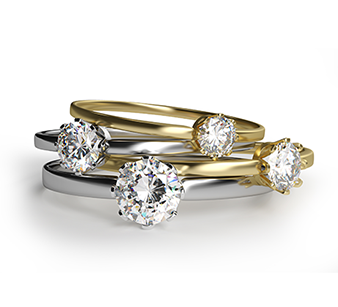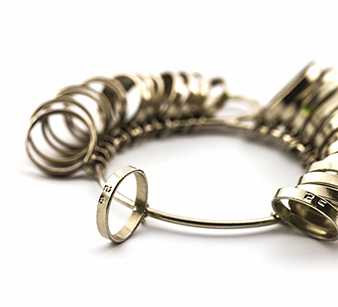 Find Your Ring Size
Before ordering your ring, make sure you have an accurate ring size. We will teach you how to determine ring size in few easy steps.
Learn more
Diamond may be the hardest material known to man, but it is not indestructible. Learn how to protect and care for your special purchase.
Gemstones are unique and yours may have special care requirements. Handled with care, it will last a lifetime.