Choose rings by Style
We offer a carefully curated selection of inspired designs.
Unsure of where to start?
Our education section can help! Let us guide you through choosing from the different precious metals, designs and items, to pick the perfect piece for you.
Find out more
Earrings
Wear elegance itself on your ears and dazzle the world with an Iconic look. Our selection of diamond earrings and precious stone studs compliments your every style.
Shop Earrings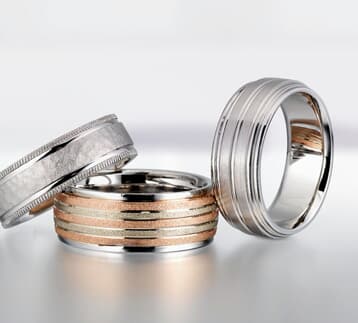 Men's Rings
Choose from a range of timeless and finely-crafted men's rings, from plain metal bands to unique gemstone designs.
Shop Men's Rings