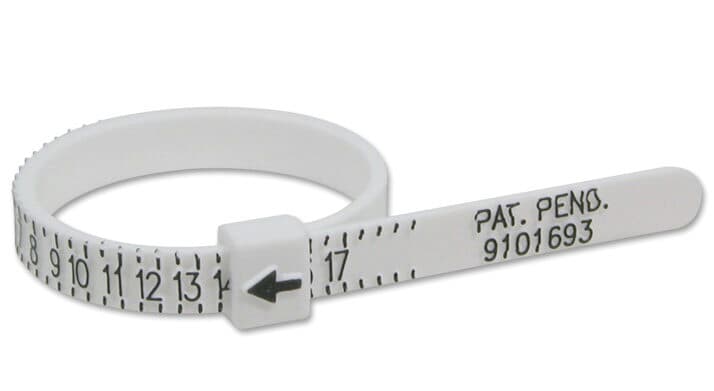 FREE RING SIZER
Find your right size with a free plastic ring sizer! We are happy to provide you with the right tool that can help you measure your ring size at home with ease.
Printable Ring Size Chart
Our free printable ring sizer is a quick fix method to find your measurements. To use it, simply print our online ring sizer. Please read the instructions carefully to ensure correct use. Before printing, make sure "page scaling" has been set to "none" in your print dialogue box.
---

Note: This guide will not take into account the style of the ring you choose. When selecting a ring with a deep bandwidth, you may need a larger size. You may contact us for further information.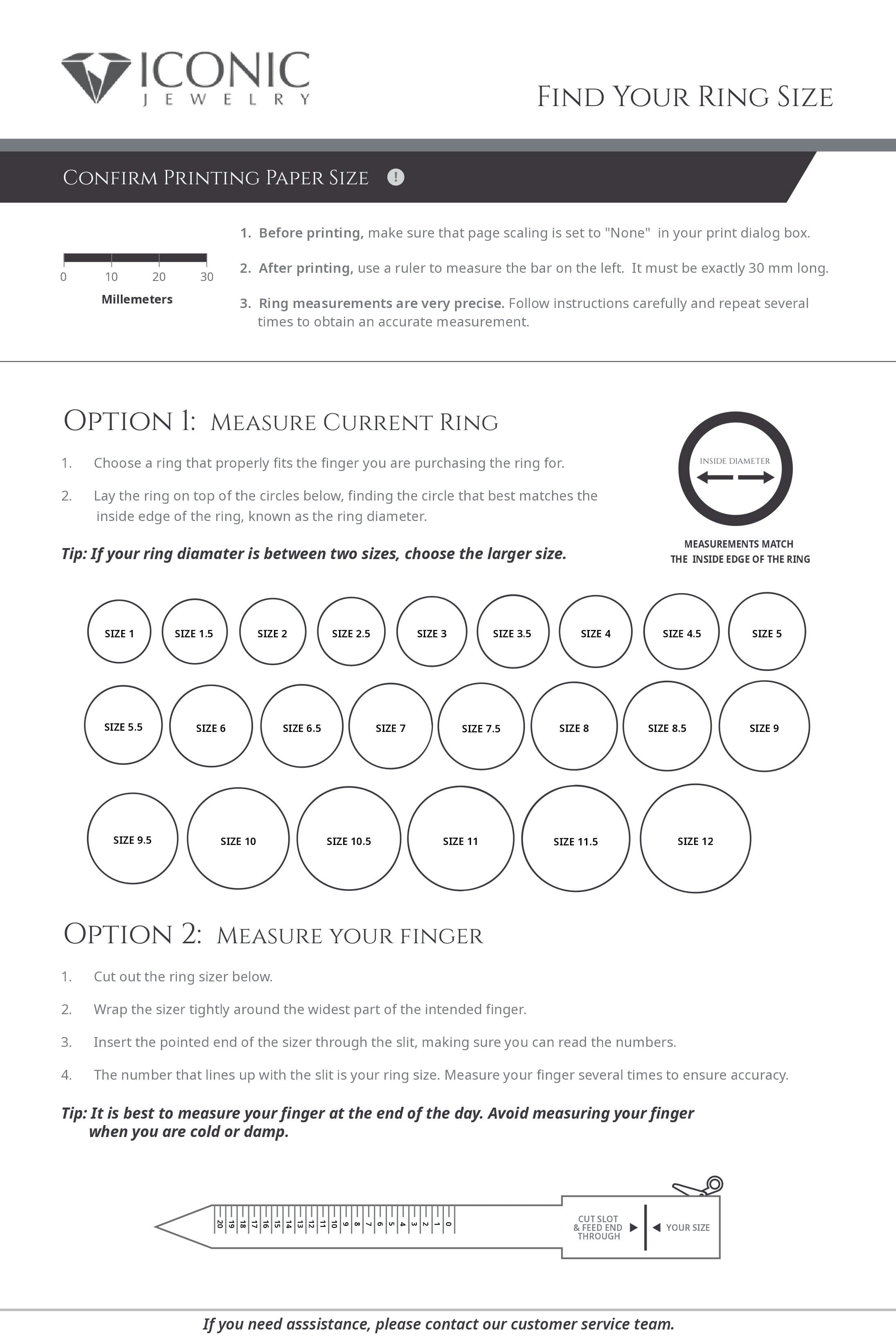 Ring Size Conversion Chart
All rings on Iconic Jewelry are listed in standard US sizes. If you know your ring size in a different country's sizing system, you can use the Ring Size Conversion chart to find your US ring size.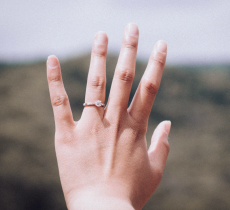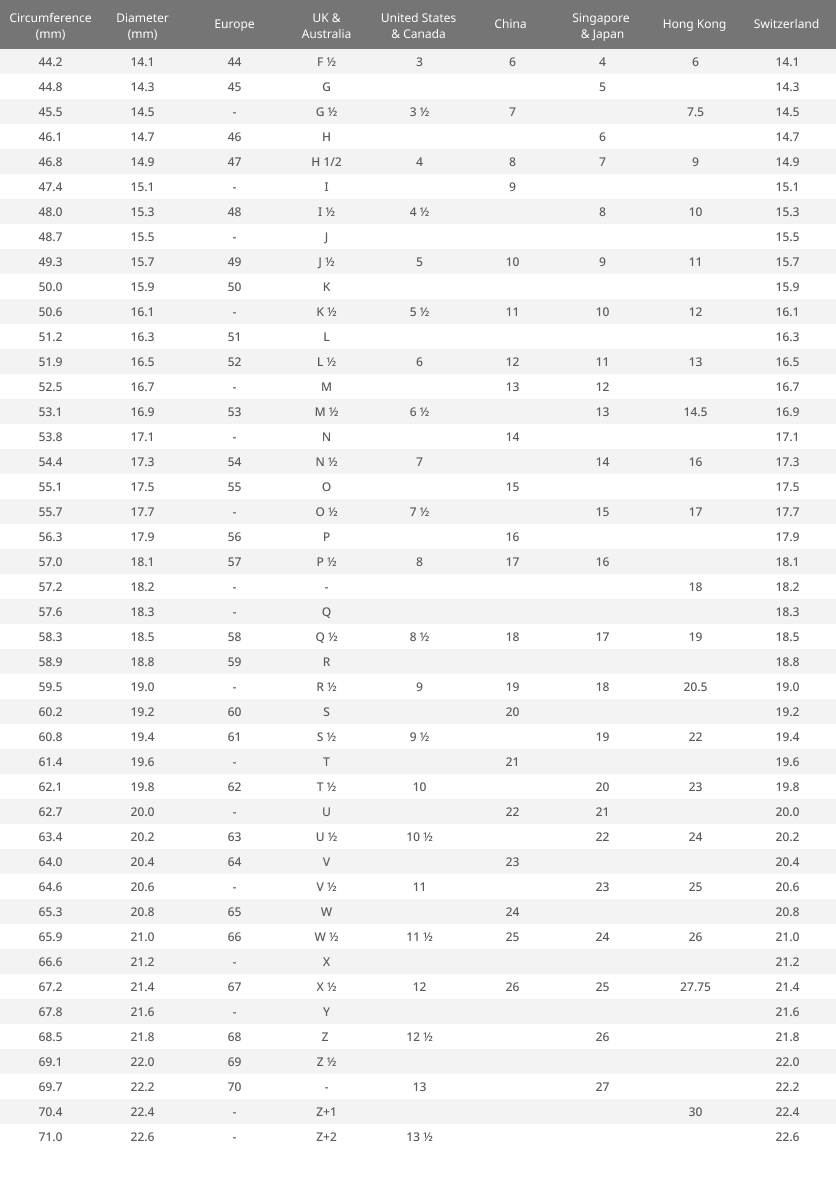 MEASURING TIPS
• Ring size can vary with temperature and time of day. It is best to measure your finger at the end of the day when your fingers are warm.
• Take measurements several times to ensure accuracy.
• While ring fit can be a matter of personal preference, we recommend a size that is comfortable but requires slight force to slide over your knuckle. If a ring slides too easily over your knuckle it may fall off when your finger is at its smallest (when cold, etc.).
• Women's average ring sizes generally range from 3 to 9, with size 6 being the most common.
• The average ring size for men is 9.
• In case of a poor fit, most ring styles can be resized. Eternity rings and rings with ornate bands often cannot be resized.
BUYING A RING AS A SURPRISE
Get a Second Opinion

If the ring is a surprise, try asking your partner's family or friends for his or her size. Make sure you get the size of the correct finger on the correct hand.

Something Borrowed

If your partner already wears a ring on the same finger, you may borrow the ring and use the printable Ring Sizer to figure out her ring size

Take the average

If there is no size information available, selecting an average size is a good choice.
ORDERING THE WRONG SIZE
Do not worry. Iconic Jewelry provides resizing for most engagement rings and wedding bands. Certain rings, such as custom and eternity rings may not be eligible for an exchange or refund.
For customers located in Asia, we are able to offer free ring resizing. Simply contact us about returning your ring.
If you are located in Europe, we recommend contacting our partner service center.
For customers located in other regions, you may choose to have your ring resized by a reputable local jeweler. Resized or altered rings may not be returned.