DIFFERENT TYPES OF BRACELETS
Bracelets are a type of jewelry constantly visible to the wearer, making it a meaningful gift and constant reminder of the giver. Factors to consider when purchasing a bracelet include style, metal, gemstones, and fit. While some bracelets are "free size", others come in different lengths or can be adjusted to fit the wearer. Shop bracelets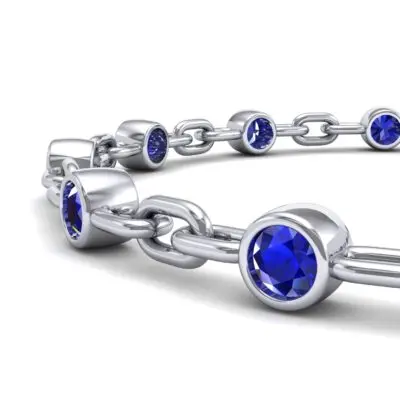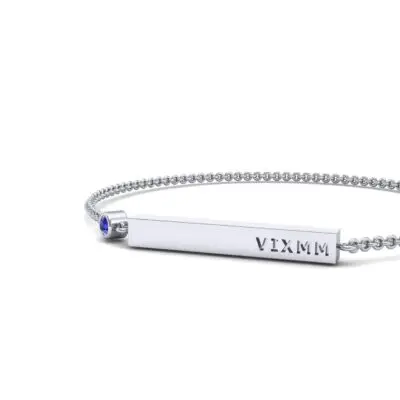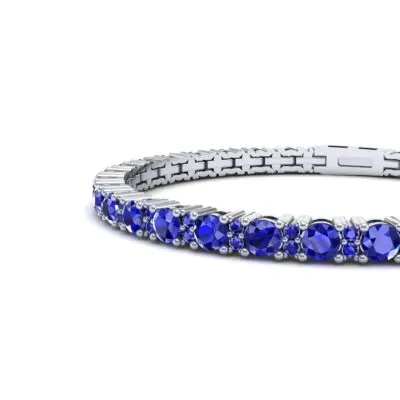 Chain Bracelets
A chain is formed from a series of connected metal links. Fine metal chains come in a variety of styles and widths.
Link Bracelets
Similar to chain bracelets, link bracelets are made up of connected links. However, links tend to be much larger and sometimes feature non-metal accents.
Pearl Bracelet
A pearl strand features a single row of matched pearls to form an elegant pearl bracelet for the wrist.
Charm Bracelets
A bangle is a rigid bracelet often worn in a stack. A bangle can either be a solid, continuous circle or be made up of two pieces connected by a hinge (split bangle).
Beaded Bracelets
Beaded bracelets feature beads threaded onto string or wire. A beaded bracelet is a popular choice with wearers preferring crystals and gemstones for a colourful bohemian look.
Leather Bracelets
Made from leather instead of precious metal, bracelet styles include leather cuffs and braided leather bracelets. Some may feature metal pendants or charms.
Tennis Bracelets
Tennis bracelets are a common style of diamond bracelet featuring a fixed row of matched diamonds or gemstones.
Bangle Bracelet
A bangle is a rigid bracelet often worn in a stack. A bangle can either be a solid, continuous circle or be made up of two pieces connected by a hinge (split bangle).
Corded Bracelet
Corded bracelets are made of cord, a thin rope formed from twisted strands. They often feature a metal clasp or metal accents.
Cuff Bracelets
Cuffs are a solid bracelet with no hinge, clasp, or moveable parts. Though similar to a bangle, a cuff bracelet does not form a full circle.
---
Bracelet Size Guide
Measure your wrist with a measuring tape then check your size in centimeters or inches against our size chart below to determine the right fit for you.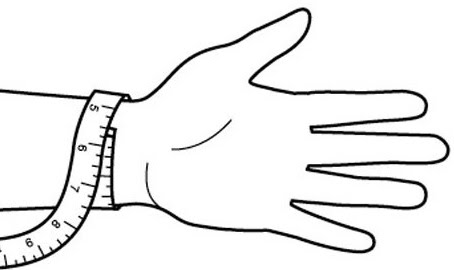 Bracelet sizes by bangle diameter:
Small: 6 centimeters
Medium: 6.3 centimeters
Large: 6.7 centimeters
---
Frequently Asked Questions
A tennis bracelet is a bracelet that contains a series of gemstones such as diamonds that are connected via a thin precious metal chain. This elegant item of jewelry is usually made from 14k or 18k gold although Sterling silver and platinum are also popular.
Silver bracelets can be cleaned by placing them in a bowl of warm water containing a mild detergent for approximately 10-15 minutes. It can then be gently scrubbed using a soft toothbrush, rinsed under a running tap and dried with a microfiber cloth or left to air dry. If the bracelet contains stubborn grease, it could be soaked in a solution of vinegar and baking soda for 2-3 hours before cleaning as directed above.
Wrap a piece of string or a tape measure around your wrist, so it is tight but comfortable. Take the measurement and compare it to a sizing chart. Sizes for men and women are different but range from extra small to extra large.
How you fix a broken metal bracelet will depend very much on what the damage is. If the chain or bracelet itself is damaged, it can be soldered back together. If the clasp is broken, ideally it should be replaced as any repairs are likely to weaken an already delicate part of the bracelet. If the hinge needs repairing, this will need to done by a jeweller as more metal may need to be added, springs replaced, or the inner wires tightened.
A popular style is a bangle bracelet, followed by a cuff bracelet,  chain bracelet, and bracelets with charms.
Refer to our bracelet size guide above for bracelet sizes.
It is a personal choice. If you wear a watch, it can be a good idea to wear a bracelet on the other wrist so as to make sure the watch doesn't scratch the bracelet especially is the bracelet features gemstones, pearls or diamonds.
Pick a style, then your size and metal. Is it an everyday bracelet you are looking for or something for special occasions with diamonds or gemstones? Would a rose gold bracelet suit your skin tone or is a leather bracelet more your thing? With so many different types of bracelets available from cuff bracelets to tennis bracelets to bangles, chain and bead bracelets- the perfect bracelet is yours to choose.
The ideal fit is being able to comfortably slip two fingers under it.
Some believe this is fashion faux pas, as over-accessorizing can cheapen an overall look and make the wearer seem tacky. However, if the pieces are chosen correctly, then bracelets on both wrists can look good and enhance your overall outfit and appearance.
There is no "one size fits all" formula that will work for all women.  An excellent choice when you are unsure of the wearer's wrist size is an adjustable C-shaped cuff bracelet, which can be shaped tighter or looser to fit the wearer.
Typical bracelet types of men include ID bracelets, leather cuffs, broad metal bands and rope cords.