Choose your Ring Style
We offer a carefully curated selection of inspired designs.
Gemstone Wedding Rings
From soft pastels to deep blue sapphires, every colored gemstone is unique.
Shop Gemstone Rings
Our Range of Precious Metals
Find the perfect wedding ring crafted from the most precious metals.
Shop Rings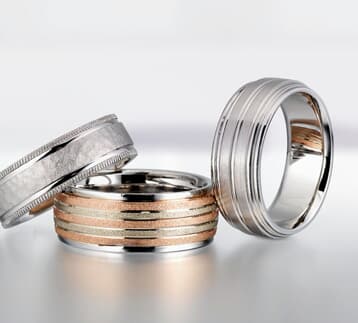 Men's Rings
Choose from a range of timeless and finely-crafted men's rings, from plain metal bands to unique gemstone designs.
Shop Men's Rings